Press Release: KGC condemns threats to Kashmiri intellectual Murtaza Shibli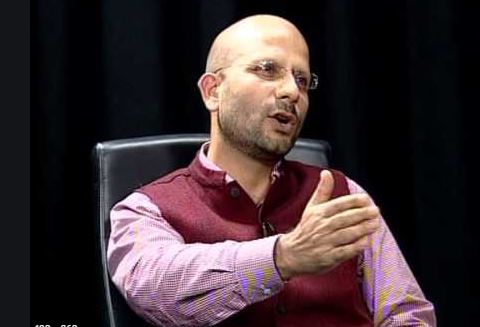 Click here for Urdu version of press release.
New York and Toronto | 15 May 2020:
The Kashmir Global Council takes strong exception to a vicious barrage of malicious accusations and threats from anonymous sources to Murtaza Shibli, a well-known Kashmiri journalist, thinker and author who is currently in Lahore, Pakistan visiting his family. While in Lahore Mr. Shibli was interviewed by Aniq Naji, senior Pakistani journalist, in which Mr. Shibli laid bare Pakistani establishment's role in accentuating the sufferings of Kashmiri people in the Indian Occupied Kashmir (IOK). In that interview, Mr. Shibli floated many new ideas aimed at mitigating the sufferings of his fellow Kashmiris from IOK which seems to have ruffled the feathers of some powerful elements within the Pakistani establishment.
The threats and innuendos emanating from these unknown sources unleashed against Mr. Shibli have the markings of similar such sinister campaigns orchestrated against people of conscience from Kashmir who have dared to speak truth to powerful figures. They appear to be motivated by a desire to silence him from making his constructive and meaningful contributions to the debate on Kashmir. This highlights the bitter truth that Kashmiri journalists and intellectuals remain vulnerable to malicious retaliation both in India and Pakistan as they continue to be targets of the state or its elements which are determined to muzzle independent and organic voices.
The Kashmir Global Council believes in respecting and upholding the right of free expression and speech of every individual irrespective of their opinion or point of view. We unequivocally condemn such despicable and devious methods of silencing voices that promote a meaningful dialogue on Kashmir which we believe will lead to a solution of the Kashmir issue.
Dr. Humaira Gowher
Chief Spokesperson
Kashmir Global Council