G20 Nations must avoid any meetings in Kashmir: KGC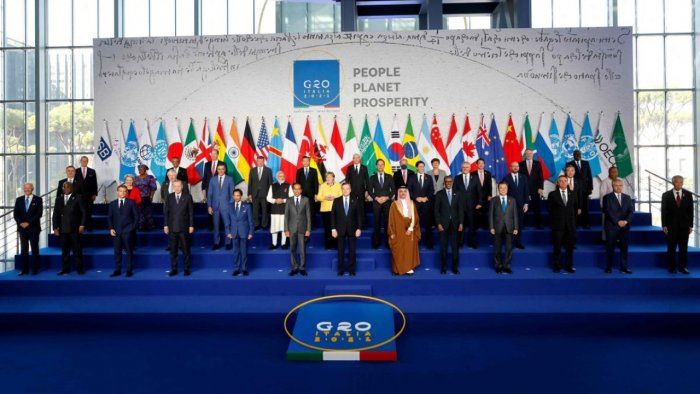 Kashmir Global Council (KGC) is concerned about India's inclusion of Jammu & Kashmir in its list of venues for the 2023 G20 meetings. KGC expresses disappointment over the reluctance of international institutions and G20 members in publicly questioning the addition of Kashmir as a venue.
KGC President Farooq Siddiqi stated that if Russia were to host G20 meetings in Crimea or Donetsk, it is likely that US, UK, France, Canada and other G20 members would boycott such meetings or at the very least register their protest. He stressed that G20 members must do the right thing and avoid their presence in Kashmir or else they risk setting a bad precedent that legitimizes the occupation and annexation of territories. He further stated that a similar principle would apply to Pakistan-administered-Kashmir were Pakistan to host multilateral meetings there.
It is pertinent to mention that UN Human Rights Office issued two reports on Jammu & Kashmir (in 2018 and 2019) which documented widespread human rights abuses by Indian armed forces. Further, Indian government has not allowed foreign journalists, UNHRC officials, Redcross a free travel access to Kashmir since many decades. India's move to host G20 meetings in Kashmir is part of a desire by Indian government to project normalcy in Kashmir despite the presence of over three quarter million Indian armed forces in the region.
Farooq Siddiqi said that it will be absurd for western countries whose values of foreign policy is based on fundamental principle of respecting Human Rights around the world to hold any meeting in a territory where draconian laws like Armed Forces Special Powers Act ( AFSPA) and Public Safety Act ( PSA) are being used with impunity to stifle free speech, and dissenting voice, kill people with impunity without recourse to Justice system.
KGC welcomes statement from Canada's New Democratic Party (NDP) earlier this year which called on Canadian government to boycott G20 events in Kashmir. KGC asks all G20 members to convey their opposition to India over holding meetings in Kashmir on the grounds that the issue of Kashmir has not been resolved as per the UN charter or per the aspirations of the people of Kashmir.
Board of Directors
Kashmir Global Council
New York, Toronto, Dallas