Removing Article 370 Makes Kashmir a Sovereign State Legally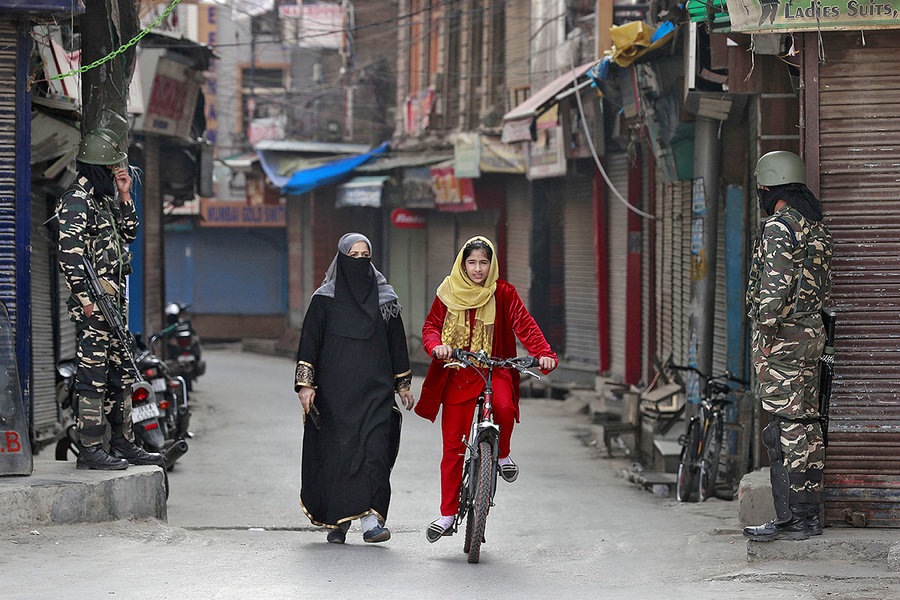 An excerpt from the article in Pakistani-daily Jung (Google English translation) Original article in Urdu can be found here.
Speaking at the convention, Farooq Siddiqi, the president of Kashmir Global Council, said delegates would be in agreement that Kashmir is an independent entity. Referring to the historic documents, he said that everyone should keep in mind that with the elimination of Article 370, the state of Jammu and Kashmir has become independent. Kashmiris should present their freedoms to the world and demand that the people of Jammu and Kashmir be given their freedom and homeland. "On August 5, 2019, the cancellation of Article 370 by Indian Prime Minister Narendra Modi has legally resulted in Kashmir being independent. 

Unfortunately, the geographical location and wrong policies of the governments and leaders have led to the division of Jammu and Kashmir from personal interests to a land dispute between the three neighboring nuclear powers. Speaking on the occasion, Dr. Altaf Hussain Qadri, the Board Director said that China, India and Pakistan should resolve this through talks with Kashmiri leadership. On this occasion, he supported Raja Muzaffar's proposal for the formation of the Jammu and Kashmir Senate at the convention, saying that although he was personally in favor of setting up an expatriate government for Kashmir, the opinion of the co-operatives in the convention would be of paramount importance. Respect. He said that surely there is a need for a political structure in which the people trust. The representatives of the people should be elected in the Senate which interprets their (Kashmiri people's) wishes and aspirations, not the stand of India and Pakistan. Advocate Mufti Shaukat Farooqi, son of former Chief Justice of the Jammu and Kashmir High Court, Bahauddin Farooqi, said that the formation of the Senate is a need of the hour and that it is legal to review the constitutional and legal aspects connected with the formation of the Kashmir Senate.