Remembering journalist Shujaat Bukhari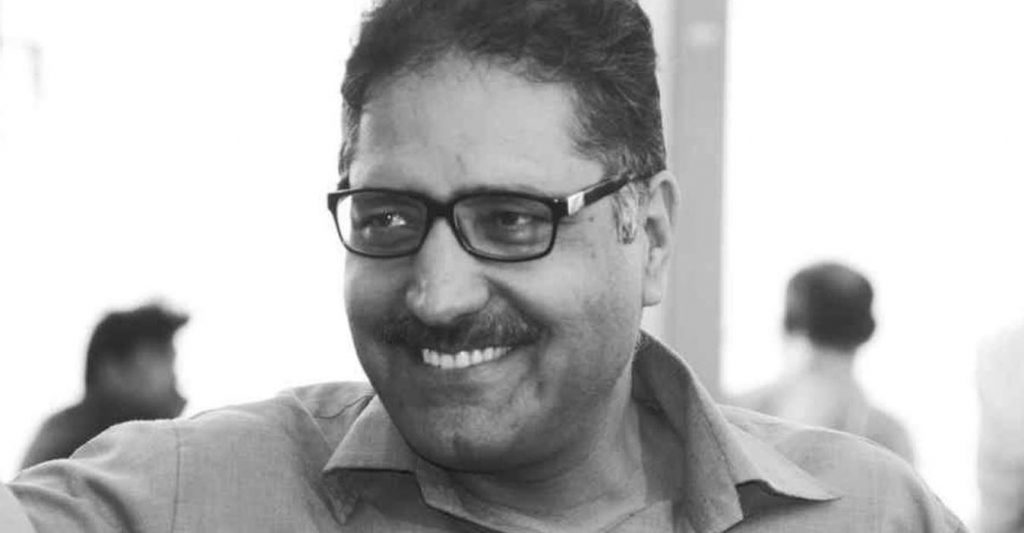 Kashmir Global Council (KGC) pays tribute to Shujaat Bukhari on his death anniversary. One of the most respected journalists of Kashmir, Bukhari was assassinated on 14 June 2018 outside his office in Srinagar city. He reported out of war-torn Kashmir for over two decades and established himself as an independent-minded correspondent.
A friend of KGC, Shujaat Bukhari was a key-note speaker at KGC conference in New York in late 2017. He was welcomed in the journalistic circles around the world, including India and Pakistan. He was the only Kashmiri journalist to be invited to White House, US state institutions, and leading think-tanks for his insights.
Shujaat Bukhari was a fair-minded journalist who put the sufferings and aspirations of the people of Kashmir front and center and did not cozy up to the propaganda of any state institution. His presence posed a threat to those that do not want independent voices from Kashmir to emerge on the international stage.
Ironically, few hours before Bukhari's death, United Nations released its first ever report on Kashmir highlighting 14 areas of human rights violations in Indian-controlled Kashmir and 5 areas of violations in Pakistan-controlled Kashmir. In continuation of its repressive policies and curbs on free press in Kashmir, Indian government announced a new media policy earlier this month that will allow Indian bureaucrats to scrutinize Kashmiri journalists and decide if their work is "fake news, plagiarism, unethical or anti-national".
KGC condemns such policies and stands with the journalists in Kashmir who are being harassed by the Indian occupation forces. KGC praises courageous journalists of Kashmir who are following in the footsteps of Bukhari and risking their lives daily to report the truth.
14th June 2020
New York City, USA
Toronto, Canada