Commemorating Kashmir Martyrs' Day (13 July)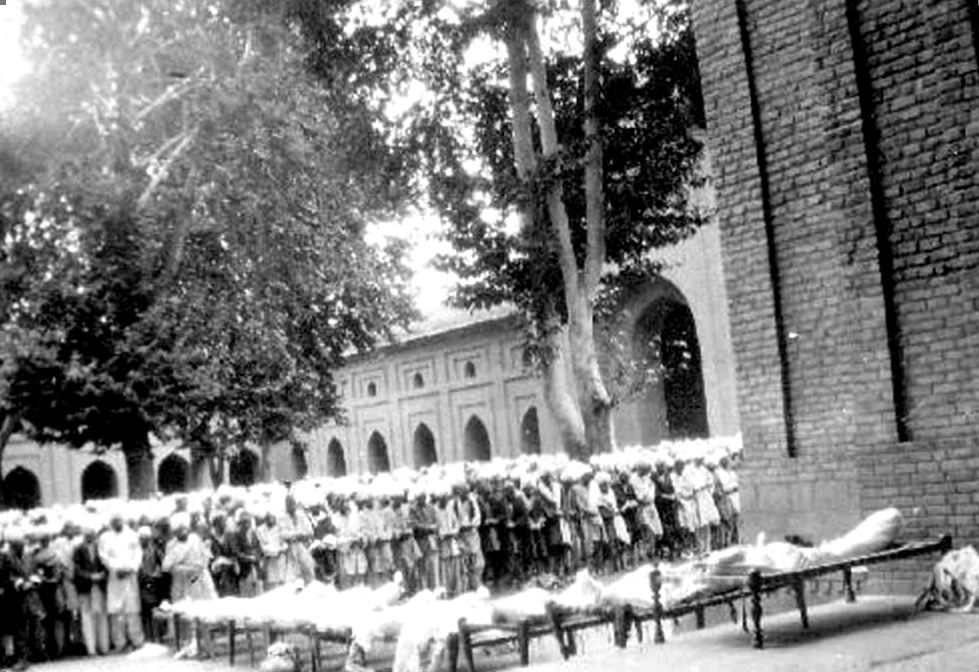 New York, 4th July, 2020: Kashmir Global Council (KGC) will commemorate the historic event of 13th July 1931, commonly known as Youm-e-Shuhada-e-Kashmir (Kashmir Martyrs' Day).
Elaborating the significance of this day, Dr. Humaira Gowher, the Chief Spokesperson of KGC said that on this day began an era of mass execution of Kashmiri civilians and systematic expropriation of Kashmiri land. The day honors the courage and valiance of the revolutionaries who resisted despotic rule and laid down their lives to safeguard our political and civil rights.
To commemorate this day, KGC senior leadership Farooq Siddiqi (President) and Raja Muzaffar (Board Director) have asked the people of:
Jammu & Kashmir to observe a shutdown against continued Indian oppression, and wherever possible light candles at home as a symbolic protest
Azad Jammu & Kashmir, and Gilgit-Baltistan, to hold public protests, vigils, and educational conferences across all cities
Kashmiri global diaspora to organize public protests if possible, or have candle-light vigils at home as a mark of solidarity
KGC will organize protests in Toronto (Canada), New York City (USA), and Dallas (USA) on Sunday 12th July to remember the martyrs and protest the occupation of Kashmir. KGC asks people to attend all events with social distancing protocols and encourages people to share pictures and videos expressing solidarity with the people of Kashmir.
KGC condemns the move by government of India to remove Martyrs' Day from the public holiday calendar of Jammu & Kashmir.
KGC stands with the people of Kashmir and will continue its advocacy for the unification of all parts of Kashmir and establishment of a sovereign and independent state. The flame of our liberation movement kindled by our martyrs from 1931 will stay burning in our hearts as we remember them and honor them today.